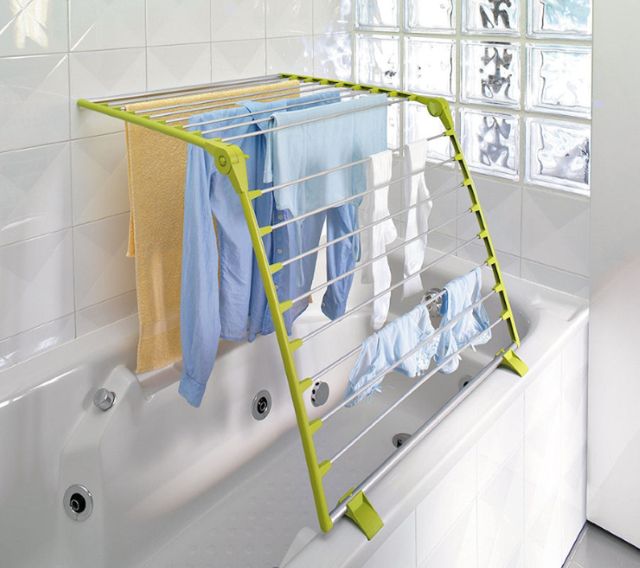 Ways to effectively dry your laundry?
Jakie macie macie opcje? Bo jak wiadomo w zimie i na jesieni ciężko ogarnąć? Nie raz potrafi śmierdzieć jak nie doschnie w odpowiednim czasie.
Zbyt wysoka wilgotność powietrza sprzyja astmie, katarowi siennemu i innym alergiom, ponieważ ułatwia rozwój roztoczy kurzu domowego i wzrost pleśni. Jak dla mnie najlepszym rozwiązaniem do domu jest suszarka kondensacyjna lub pralko suszarka aby zaoszczędzić przestrzeń.
Nie wyobrażam sobie suszenia prania w mieszkaniu w bloku bez pralko-suszarki. To jak dla mnie jedyne najskuteczniejsze rozwiązanie no i oszczędność miejsca bo dwa urządzenia w jednym.
Prać trzeba – tego nie wyeliminujemy. Suszyć też. Rozwiązaniem może być elektryczna suszarka do ubrań, ale jak wiadomo nie każdy może sobie na to pozwolić. Dlatego podstawą jest dobra wentylacja (kratka z wiatraczkiem elektrycznym). Dobrze jest regularnie wietrzyć mieszkanie i zaopatrzyć się np. w pochłaniacz wilgoci, który postawimy w pomieszczeniu, gdzie suszymy pranie.