Can zucchini be baked?
So, You can bake and stuff the zucchini as much as possible. Zucchini is cheap especially now, in the fall. That is why I recommend everyone to try the courgette dishes. I don't like this vegetable myself, but out of curiosity I tried to bake zucchini - its taste pleasantly surprised me.
If you want to bake zucchini, I recommend that you buy about two zucchini and peel them. Zucchini should be cut into equal halves lengthwise and hollow the centers with stones with a teaspoon. Finely chop these hollow zucchini pieces and put them aside on a plate. In a frying pan, heat the oil and fry half a kilogram of minced pork. I add garlic and diced onion to it, seasoning for minced meat, salt, pepper, oregano and basil. The stuffing should have an intense flavor and must be well salted, because we don't season the zucchini at all. When the meat starts to fry, add the hollowed and diced zucchini inside to it. The fried meat will be used as a stuffing - it's best to cut each zucchini into a quarter, it will be more convenient to eat them. Stuffing should be put into the hollow zucchini, it may protrude above its top. I put the zucchini prepared in this way for about 25 minutes into the oven preheated to 180 degrees. 10 minutes before the end of baking, sprinkle the top of the zucchini with grated or chopped cheese.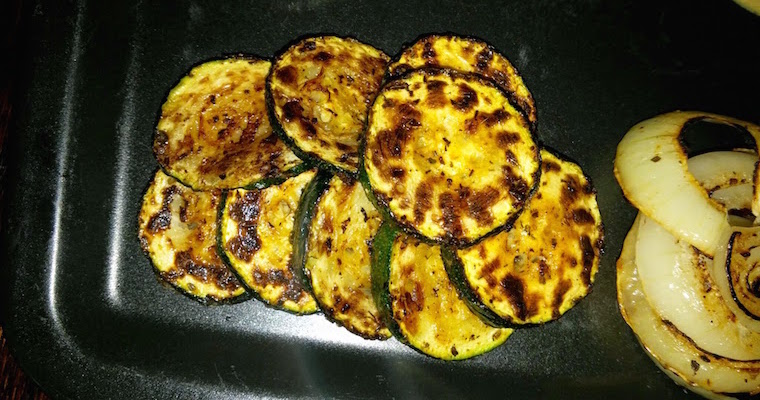 The zucchini prepared in this way is very delicate in taste and I was surprised when I ate it for the first time. Since then, I buy it regularly and bake it at low prices in stores. The taste of meat and roasted vegetables go very well together and it is a real delicacy, despite the simplicity of preparation.